Leonardo DiCaprio bought this $2 million mansion soon after Titanic led him to instant stardom. DiCaprio had become a household name and more famous as the street smart and cute hero Jack, who romanced with the winsome beauty Kate Winslet in Titanic.
Today, the mansion is worth $10 million and is well equipped with all the modern amenities that are require to lead a comfortable life, at least for the stars of DiCaprio's stature. His neighbors are equally big Hollywood names like Keanu Reeves, Courtney Cox and her BFF Jenifer Aniston, as well as many others.
Apparently, DiCaprio's neighbors, the Linclau's were not happy with the actor building a basketball court on his property spread over a whooping 21,700 square feet. They filed a Public Interest Litigation plea against the Inception star in the local court in Los Angeles. According to the plea filed by them, the couple suffered huge losses on account of the damages made to their property while the construction of DiCaprio's basketball court was under way.
They had asked for compensation worth $250,000 but the actor refused to pay the claimed amount as nothing could be proved in the court of law. The judge presiding over the case had given the three-time Oscar nominee, Leonardo DiCaprio, a clean chit in the case. Recently, the Linclau's have reopened the case on the basis of adjusted claims.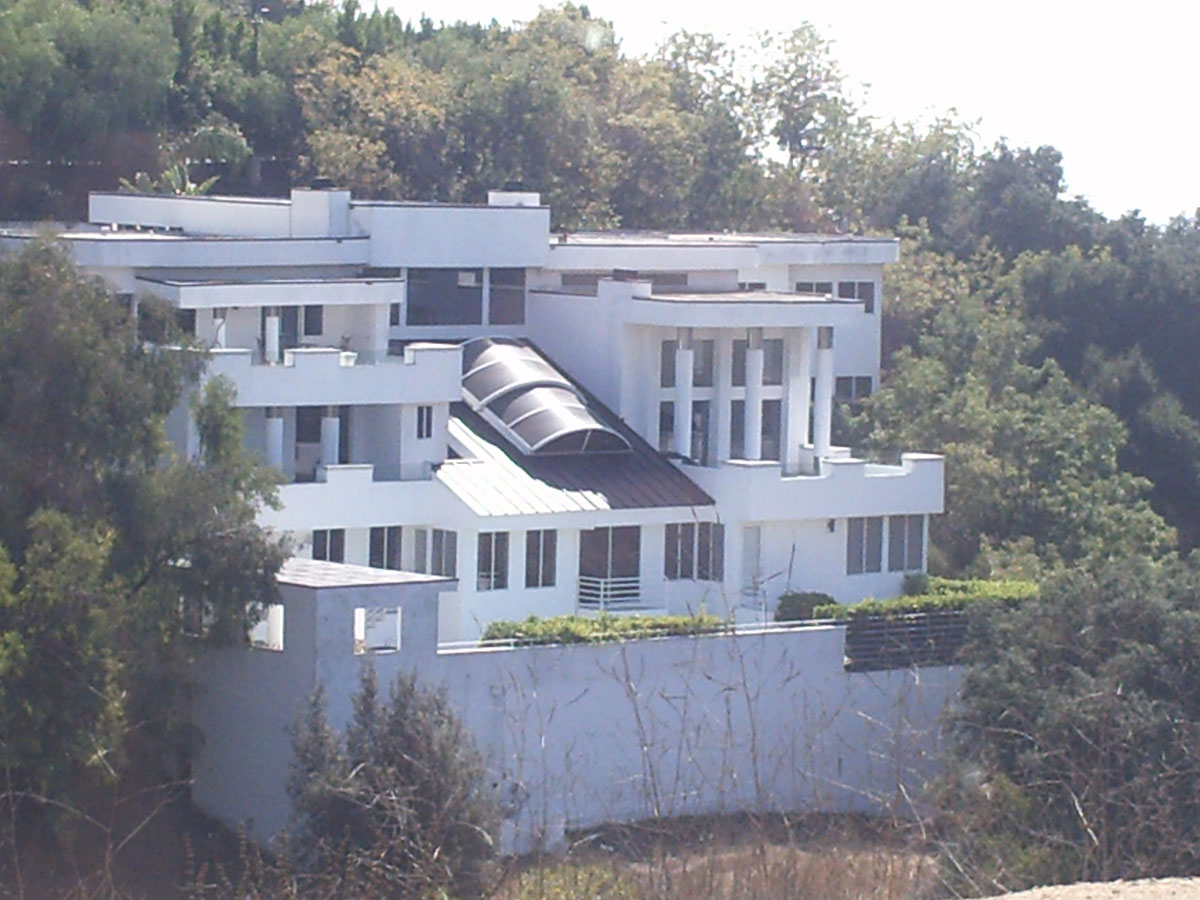 Satellite View of Leo DiCaprio's House: